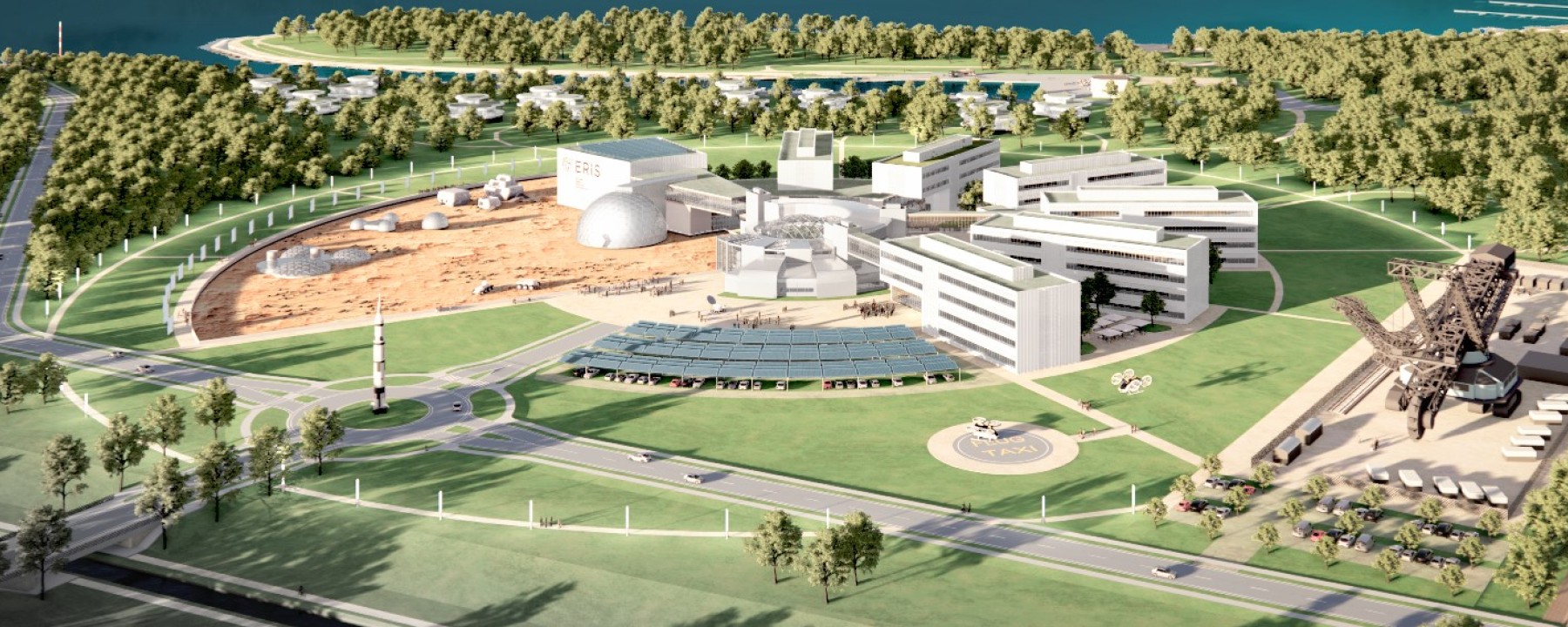 ERIS Campus and Research Infrastructure
The provision of an attractive working environment for approximately 1,000 leading scientists, as well as a research and test infrastructure that is unique worldwide, together form the core of the project and are the basis for the attractiveness of ERIS for cooperation partners from science and industry.

In addition to the research centre itself, the campus offers extensive opportunities for the settlement of innovative companies and the establishment of future-oriented living and accommodation options on a total area of approximately 100 hectares.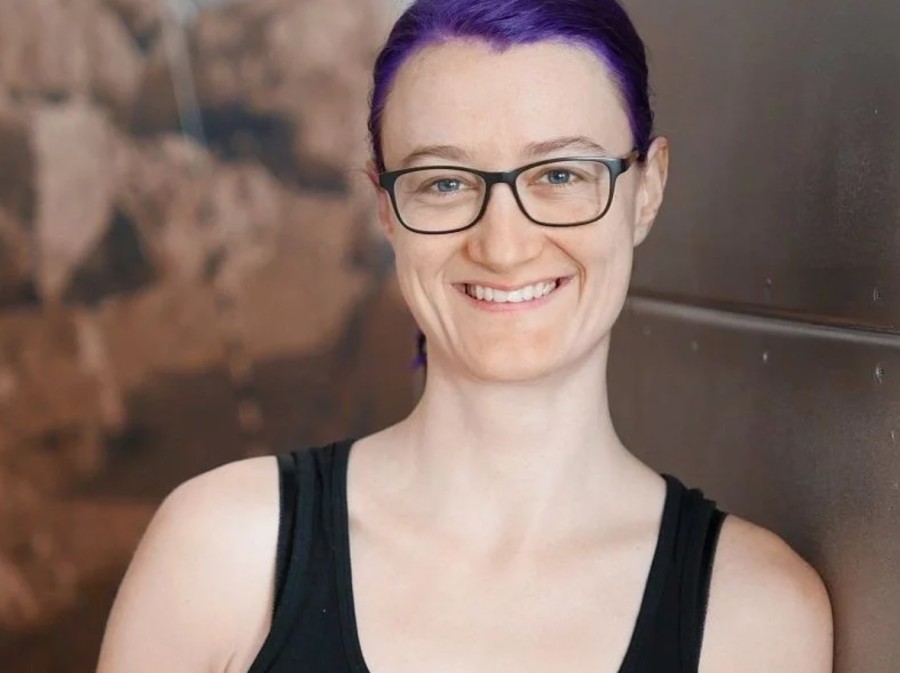 »By bringing together research on space resources and habitat technologies for the first time, ERIS opens up completely new perspectives for technology development for interplanetary space missions.«
Campus Concept
In addition to the research centre, the ERIS campus includes space for commercial start-ups and commercial settlements in the focus areas of green tech and space tech, as well as areas for residential complexes and temporary accommodation for guest scientists. This accommodation should itself also serve as a demonstrator for innovative, resource-efficient and resilient building and living concepts, and will adopt and test ideas from research in ERIS.
ERIS Research Facility
In the centre of the ERIS campus is the research building with the central infrastructure facilities as well as office and laboratory buildings for around 1,000 scientists. The compact design and the existing connections between all parts of the building promote scientific exchange across disciplines. A central mission control centre enables the monitoring and control as well as the interconnection of all test facilities, so that complex simulation missions are possible. An integrated visitor centre provides insights into the central research areas as well as memorable experiences such as virtual tours of bases on the Moon and Mars to convey awareness of the value of resources and their sustainable use.
The ISRU technology development centre includes laboratories and test systems for studying methods of extracting and processing raw materials on other planets. These include simulation systems for drilling deep wells, mining and extracting regolith and rocks, mechanical processing, and for thermal and chemical material conversion and separation processes, e.g. for the extraction of fuel, water or metals. The equipment is supplemented by test facilities for the development of systems for energy generation and for energy network technology, as well as systems that enable materials and components to be tested under conditions of extreme temperatures and pressure, radiation, mechanical loads, and high-speed impact facilities to simulate micrometeorite impacts. The core of the facility is a regolith thermal vacuum chamber, which with a volume of 10,000 m³ will be the largest of its kind in the world and in which the environmental conditions on the Moon or Mars can be realistically simulated.

The habitat technology development centre includes laboratories for the development of processes for the treatment and recycling of breathing air, drinking and service water, as well as nutrients and organic waste. Facilities also include laboratories for biotechnological research and studies on plants and microorganisms. The heart of the centre is a modular habitat simulator in which different systems can be tested in a network.

Experiments on vegetable cultivation techniques

The robotics development centre covers areas for sensor and software development, a prototype workshop and test benches as well as test environments for different fields of application. Development priorities are autonomous mobility and logistics systems, networked fully automated production systems as well as robotic construction and building automation. In addition to a large outdoor test area, including a test area for robotic habitat construction, an indoor test hall and the large-volume regolith thermal vacuum chamber are available, and enable continuous technology development chains up to the ready-to-use prototype for real space missions.

A visitor center offers a total of 2500 m² of space for exhibition and training rooms, a cafeteria and an infotainment area. This aspect is intended to bring the astronautical space flight to the Moon and Mars closer to the general public and at the same time convey the need for closed cycles, environmentally friendly extraction of resources, the ecological footprint and sustainable systems.